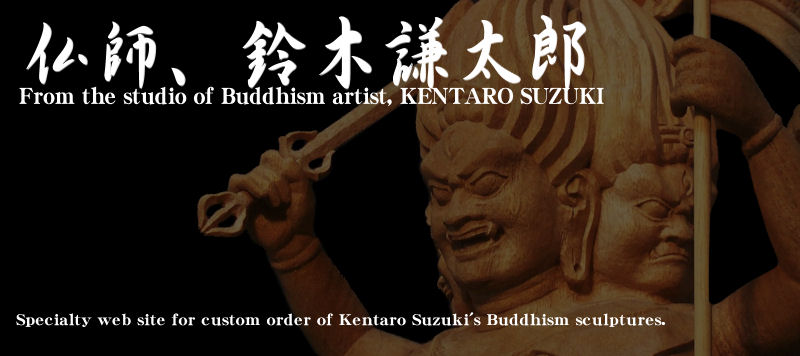 Artist can make various sculptures (besides the photos in this web site).
We can accept your request! Feel free to contact us!



---
This web page is The Promising Young Buddhism Artist, Kentaro Suzuki's Buddhism fine arts.
Please take a look about works of just inheritor of Kai-ha group that have continued from Kamakura period (12th century). Please take a look our contents.


tokyotrad is agent of international transaction by courtesy of Asaba Buddhism art studio and Imagine Inc.
Copyright 2008 - 2010 Tokyotrad. all rights reserved.